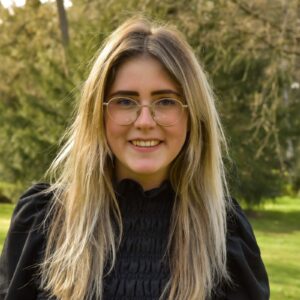 Manon Janssen
With over 24 successful editions of the EBT, many students have found their employers through one of the many activities organized during the event! In this Career Starter Post, Manon Janssen will share her experiences with the EBT and how the event helped her in her career.
Name: Manon Janssen
Function: Graduate Intern Assurance at PwC
Former studies: BSc International Business Administration & MSc Accountancy (Tilburg University)
Manon's experiences with the EBT:
"Choosing my master's degree wasn't difficult, but when I started thinking about where I wanted to work next, I started having a lot of doubts. For me the EBT 2021 really helped me to get to know different companies. I did not only learn about the work activities, but also about the work environment. The work environment was very important to me and was determining my choice. During the EBT I participated in the Big Four Accountancy Experience. That is where I met PwC, where I am currently doing an internship. My participation in the Economic Business weeks Tilburg 2021 was very successful and I believe that it can be a great opportunity for any student to find an internship or even a starter's position."
Curious to know more about Manon's experience or do you have questions about PwC? Come meet PwC during the EBT, register now!