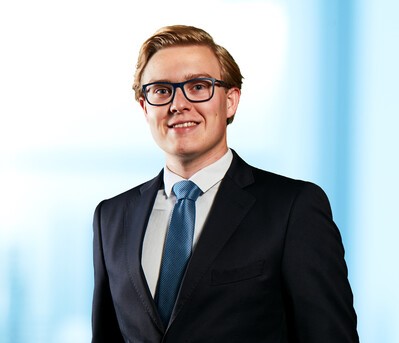 Gijs van de Wetering
With over 24 successful editions of the EBT, many students have found their employers through one of the many activities organized during the event! In this Career Starter Post, Gijs van de Wetering will share his experiences with the EBT and how the event helped him in his career.
Name: Gijs van de Wetering
Function: M&A Specialist at Blacktrace
Former studies: BSc Economics and Business Economics & MSc Finance (Tilburg University)
Gijs' experiences with the EBT:
"While still doubting between M&A and asset management, I participated in the EBT to explore various career paths. With its comprehensive and diverse set of companies, the EBT is an excellent platform for students to meet their future
employers and experience different company cultures. During Blacktrace's company presentation, the team explained their day-to-day activities, company culture, and job opportunities. But, more importantly, they showed that M&A offers the most appealing path for a graduate like myself. Now, 4 years later, I look forward to meeting you and discussing what it's like to work at Blacktrace during our presentation and interviews."
Curious to know more about Gijs' experience or do you have questions about Blacktrace? Come meet Gijs and Blacktrace during the EBT, register now!