During the Economic Business weeks Tilburg we want all participants to have an equal chance of being selected for our activities. We want the selection to be based only on relevant and necessary factors. Therefore we require students to upload an anonymous CV as well as a regular CV.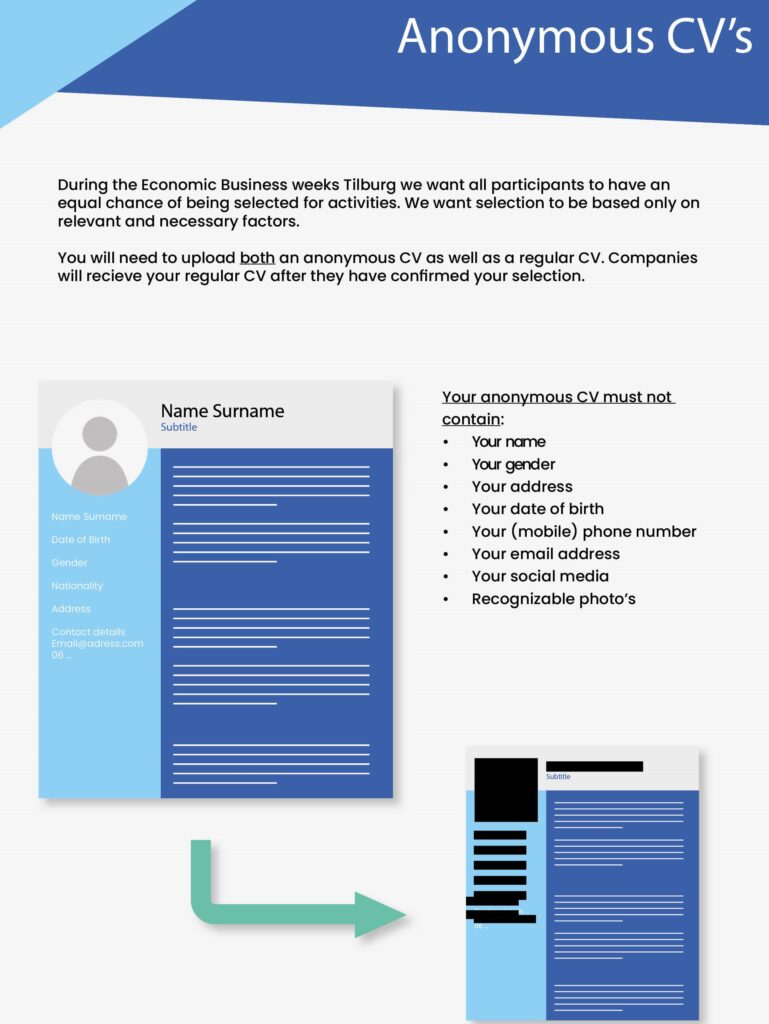 In case you are not sure whether your anonymous CV meets the requirements, please contact us via info@ebtilburg.nl.
The EBTilburg app is now available for Android and iOS! The app will allow you to receive all necessary information about the EBT at any time, in any place. Your personal schedule, EBT news, information regarding the participating companies, and all contact details can be found in the EBTilburg app.
Download the EBTilburg app now and stay up to date. The app can be found by searching 'EBTilburg' in the App Store or Google Play Store, by scanning the QR Code, or by clicking the links below:
Note: The EBTilburg app is mandatory for participating in the EBT!
It is important to dress appropriately in order to give companies a good first impression. During the EBT, we distinguish between two different dress codes. Business casual, which entails that you should dress in a formal way, however a suit is not necessary. Business formal means that you are expected to wear a suit for men or a classy dress/skirt for women.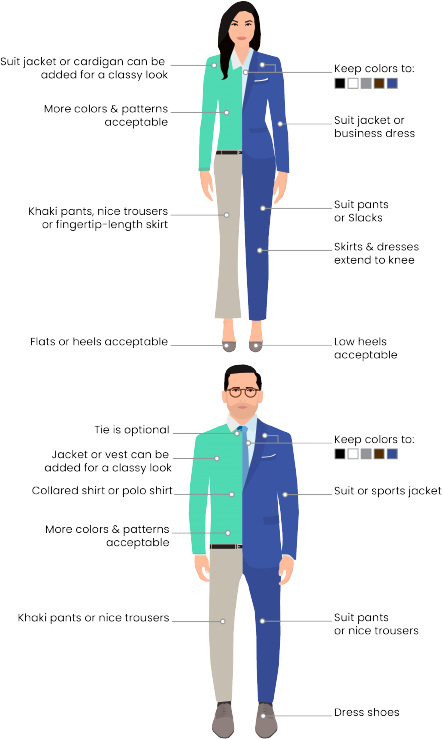 Dress Code per Event
| Event | Dress Code |
| --- | --- |
| CV & LinkedIn Checks | Business casual |
| Business Night | Business casual |
| Training Day | Business casual |
| Consultancy Experience | Business formal |
| Big Four Accountancy Experience | Business formal |
| Case Days | Business formal |
| Company Days (Company Presentation, Informal Activity) | Business casual |
| Company Days (Business Lunch/Dinner, Workshop, Individual Conversations) | Business formal |
| Sustainability Symposium | Business casual |